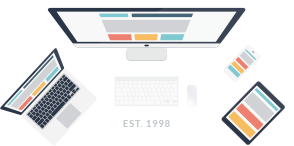 I'm a consultant, user experience designer and all around technology enthusiast.
I help clients solve strategic challenges. My mission is to understand your business needs, know your brand and how to engage with your audience. My goal is to bring the right blend of user experience analysis and technology solutions customized to your business objectives.

There are unlimited online platforms, marketing tools and methods for understanding business data like never before. It's my job to sort through the noise and leverage the best technologies to help your company reach their goals.
Your business will thank you for it.